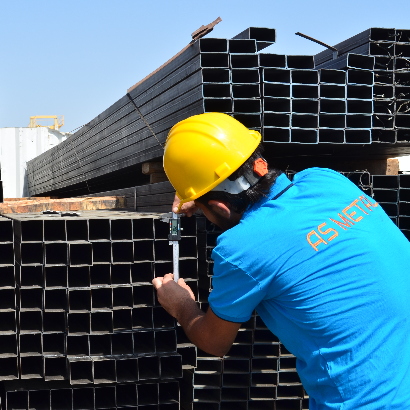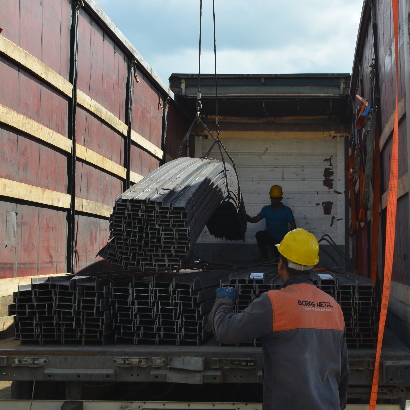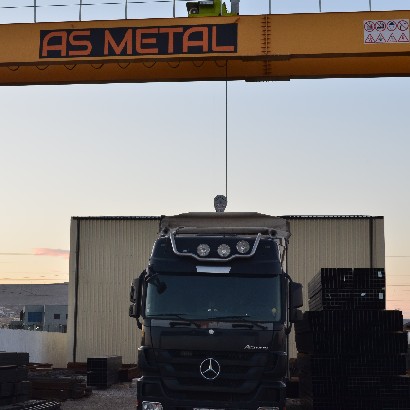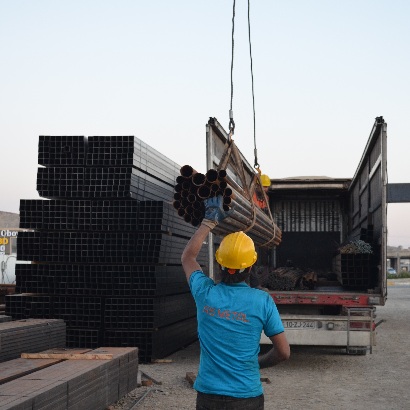 About company
«AS METAL» is one of the leaders in metal sales
in Azerbaijan
Our company has been operating in the ferrous metals market since 2020. During this period, we were able to achieve high results in this market. Currently "AS METAL" is one of the leaders in metal sales in Azerbaijan.
For more than 2 years, AS METALL has been supplying steel fittings, galvanized pipes, channels, steel angles, steel profile pipes, seam and seamless steel pipes, corrugated board and other types of products from leading manufacturers in the world.
Due to the fact that we maintain long-standing and strong business contacts with the largest metal processing enterprises, customers can always rely on our many years of experience.
The sales team is experienced and well versed in products.
The specialists of our company are always ready to help with the choice of product, provide free advice on the availability and quantity of goods, provide the necessary certificates, choose the best delivery method and favorable payment terms for each consumer.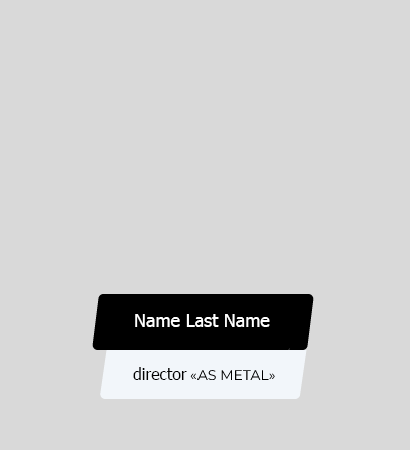 2022 has become another milestone for us
Dear employees of AS METAL, as well as customers, suppliers, partners since its foundation. We have crossed a new frontier, our company cooperates with more than 1000 partners and 5000 clients.
Thanks to the well-coordinated work of our employees and the trust of Suppliers and Customers, the company is among the leaders among the suppliers of steel products. We hope and believe that this is only the beginning of the path that we have to go through.
– reliable and punctual partner;
– wide range of quality products;
– always low prices.
We are actively expanding the geography of the company's supplies and product range.
Today we supply more than 50,000 tons of metal per year. Based on our experience, professionalism and business reputation, you can be sure of the quality of our products and low prices.
We look forward to many years of cooperation and reliable partnership.
Mission
Become an industry leader and supply high quality steel products in order to meet the needs of customers throughout Azerbaijan and abroad, through an effective pricing policy and a wide product line.
Value
Our value is consumers, company employees, suppliers and partners.
Ecology
Taking into account the problems of ecology, pollution and density of the city, in 2022 we moved the main retail outlets to Lokbatan, Garadag district. We cooperate with companies that care about the environment by reducing polluting emissions.
Principles
We are open and honest with our clients.
Always a partnership with our clients.
Reputation
We pay great attention to maintaining the impeccable reputation of the company
Long-term cooperation
We work closely with our partners. This cooperation is based on mutual trust and honesty. We do not set ourselves the goal of momentary profit. The main task is mutually beneficial cooperation in the long term.
We value personnel
We create the best working conditions for our employees. We provide opportunities for development and growth. We support the initiative of our employees.
You can become our partner. Our company is ready for long-term cooperation with wholesale buyers.
Very flexible discounts and installment payment system are available for regular wholesale buyers (Dealers).
We accept applications from both legal entities and individuals. Submit your request and we will contact you.

WE ARE
TRUSTED
by more than
1000 partners

THE BEST
PRICE

A WIDE
RANGE

WE OFFER
INTEREST

FAST
DELIVERY

FAVORABLE
TERMS OF
Send us a request and you will receive an offer in 30 minutes!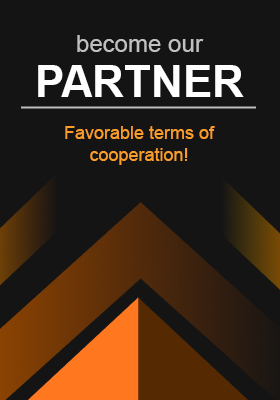 Physical persons
Prepayment on account
Prepayment to a bank card

Legal
persons
Prepayment on account
Prepayment to a bank card
We will select payment terms that are convenient for you!

Address
delivery
Delivery within 1-2 days after receipt of payment to our account.
The shipping cost will be announced by the operator upon confirmation of the order.

Pickup from
the warehouse
Choose a pickup time convenient for you and pick up the metal in the warehouse without a queue!
Help us get better!
Your wishes or suggestions for improving the work of our company
How did you hear about our company?